Education Opens up the Mind -
You will never forget us because an amazing teacher and teaching place is hard to find & impossible to forget
Online Course Is Available Now !
We are Waymark Education one of the well known and top position institutes in Khulna City, Bangladesh. We are providing facilities for foreign language English here (IELTS, TOEFL, GMAT, GRE, spoken, etc).
Online Class requirements
Reliable internet connection
Google meet (Android/I mobile handset/Laptop/Desktop)
Pre-registration (Bkash/Nagad/Bank Transfer)
Strong Commitment 
Tutor online support
Waymrk Education's Extra Facilities
Structured study plan
Experienced  tutors and language specialist 
Professional equipments and materials
Regular Examination Practice
Information facilities 24/7 days
Education –preparation includes
Test books practice (Cambridge)
Practice Question
Regular Mock test
Extra Solving Class
Tutor Support
Boost Your Career by Learning Skills in High Demand
First of all, you will get a compact and study environment where you can exchange the ideas and get some good information on the respective topics from your teacher. The best part is if any day you missed any class then your other friends will help you by giving you the gist of that particular class and if you want you can borrow the notes also. Students Feedback About Us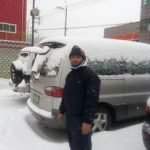 Teachers have three loves like Tarik sir : love of learning, love of learners, and the love of bringing the first two loves together.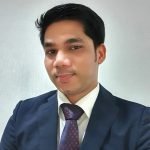 Learning gives creativity, Creativity leads to thinking, Thinking provides knowledge, Knowledge makes you great, Thank you Abdullah Al Tarik sir & Waymark Education
To know the way how to utilise the information into action on the bases of learning situation throughout the experience is knowledge in my opinion. Thank you so much Tarik sir
Your work is not to drag the world kicking and screaming into a new awareness. Your job is to simply do your work… sacredly, secretly, silently … and those with "eyes to see and ears to hear' will respond. You are really awesome dear Tarik sir